How to order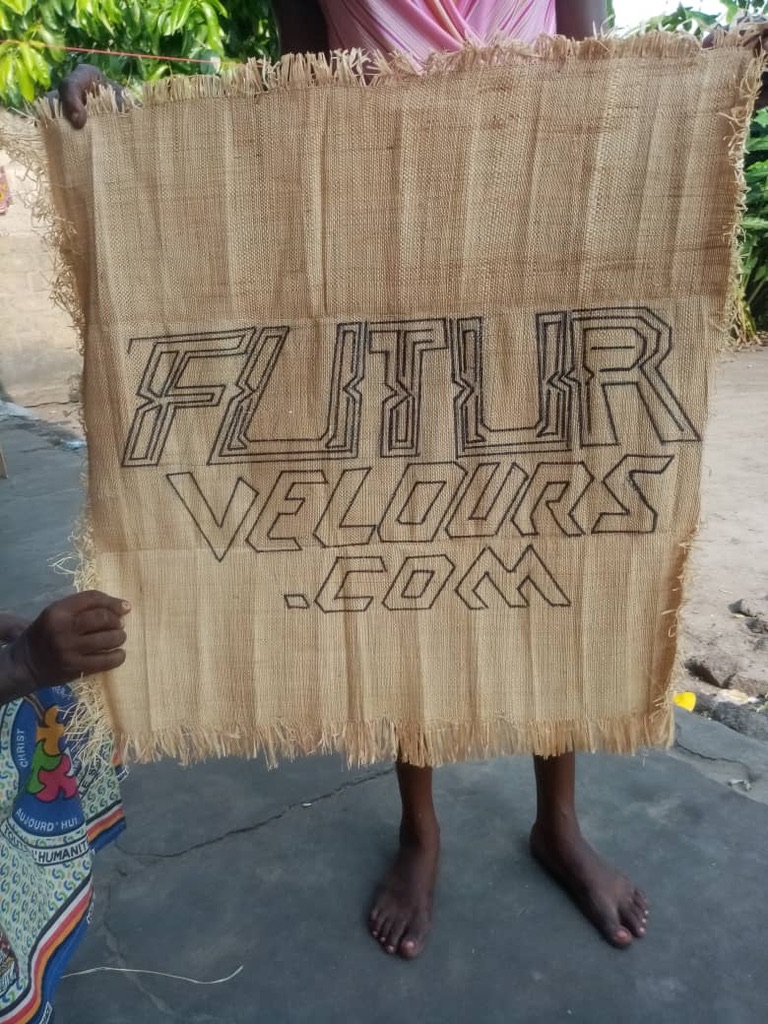 On Futur-Velours.com you can order a limited and unique edition of one of the existing works that you can find on the works page.
The composition will be identically reproduced on a plain raffia weaving. The weaving is then sent to Ilebo Kasai where one of the women artists will embroider and cut pile it to a unique edition.
You  can also order a "classic" Shoowa raffia that the women produce for the local market or create one in collaboration with the artists.The medium can be used in other contexts like design or fashion.The production of a Shoowa raffia can take a couple of months and  is a completely vegetal product.
Since this craft is by nature a work with a lot of improvisation and creative freedom, the result that comes back is not identical to the initial design but will be an answer to it. Precisely this way of working "a form of jazz" where the end result is an exchange is what we want to encourage. Every woman has her own way to read / interpret and execute a design.
7 experienced artisan women are at your disposal to create your personal velours de Kasai. Photos of the velours are posted regularly  so you can see how they develop in time.